reference: 24769
last update: 2021-03-10 15:38:20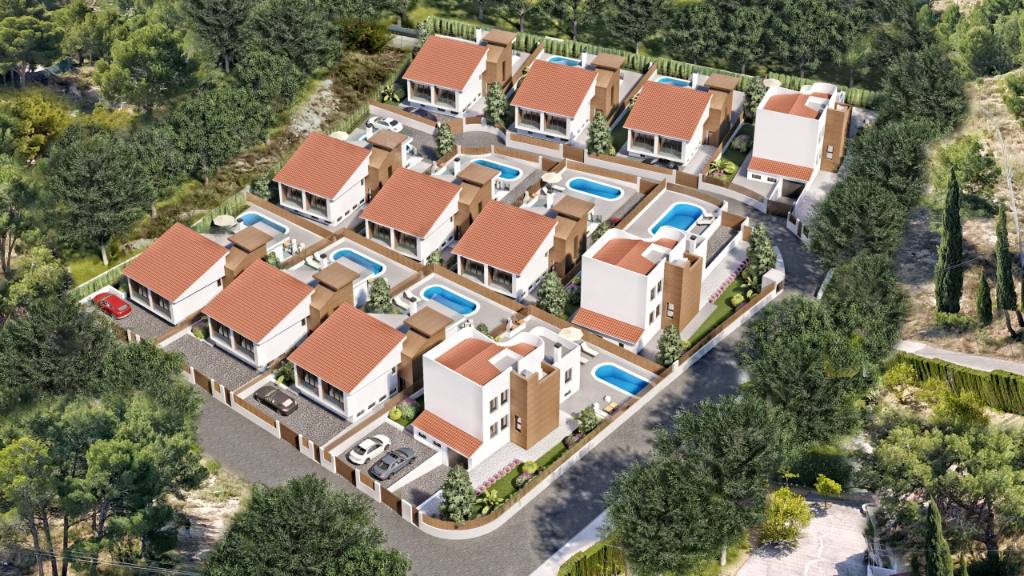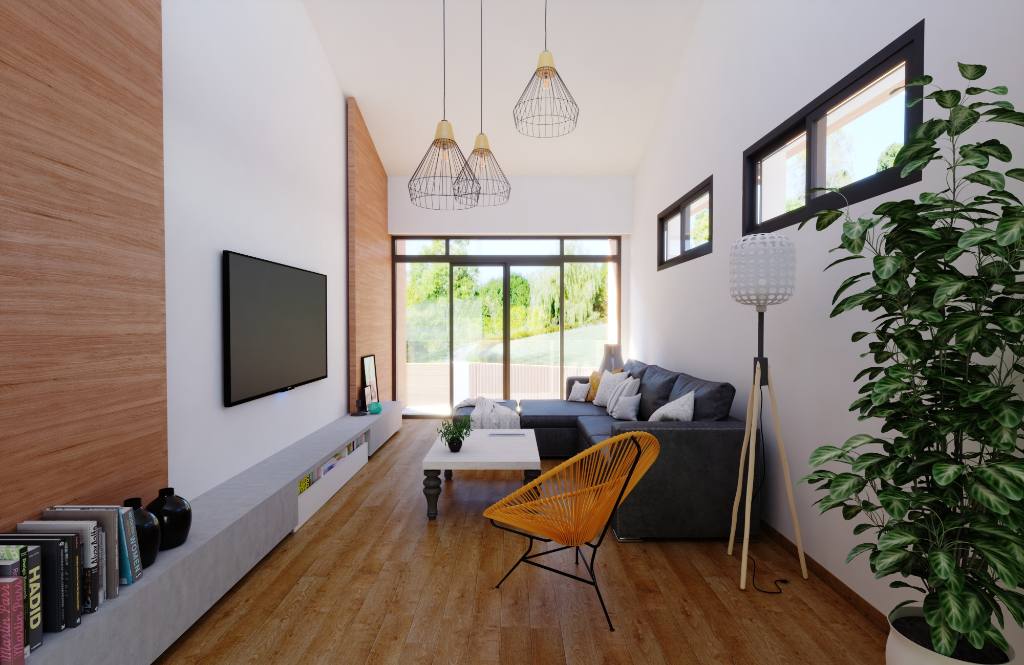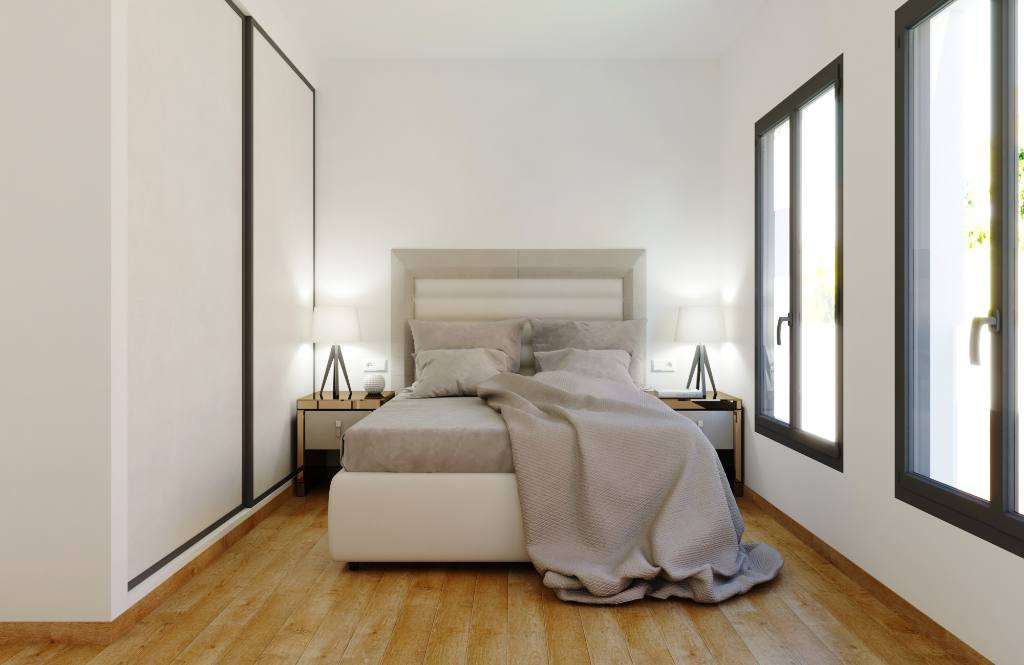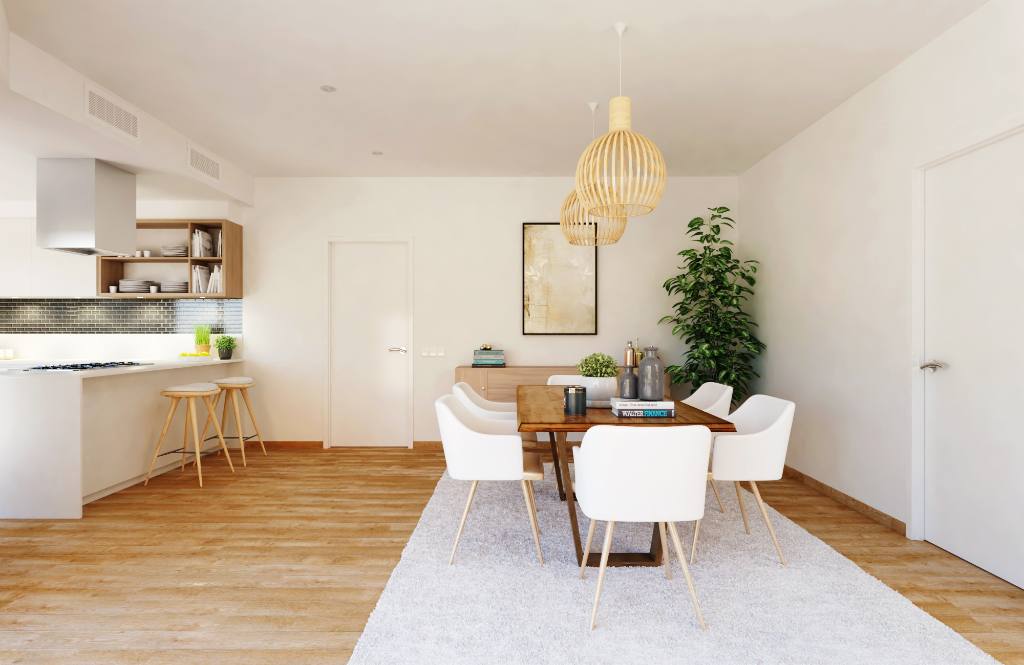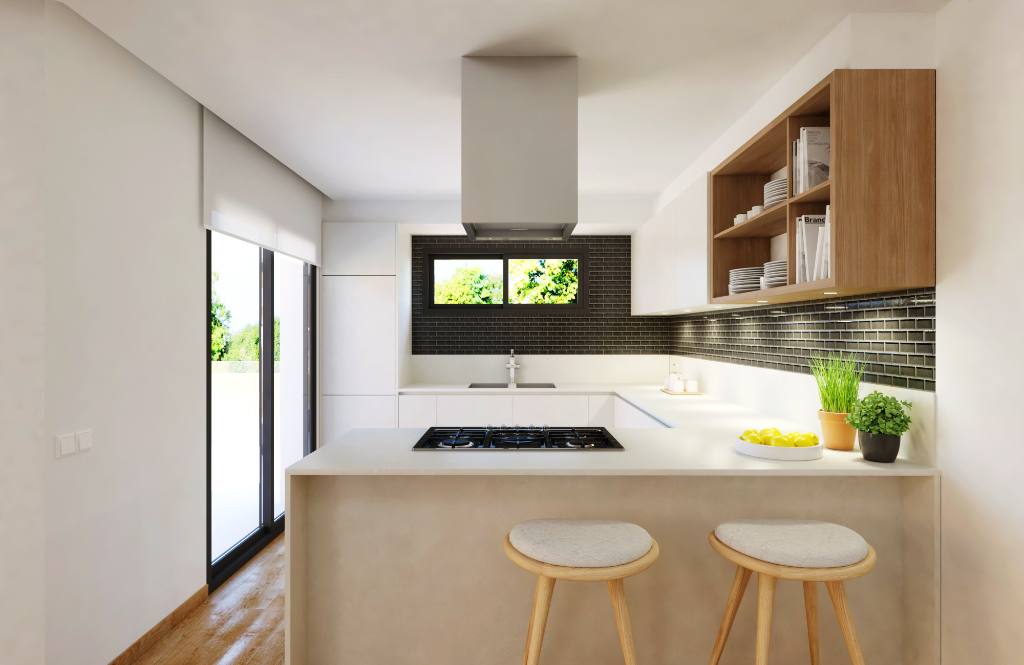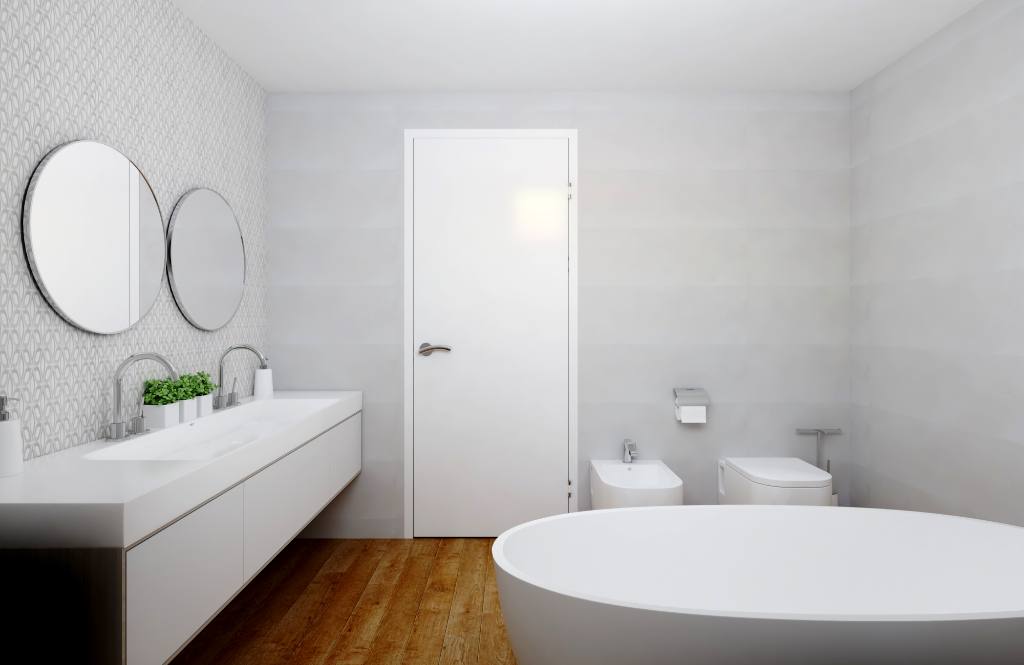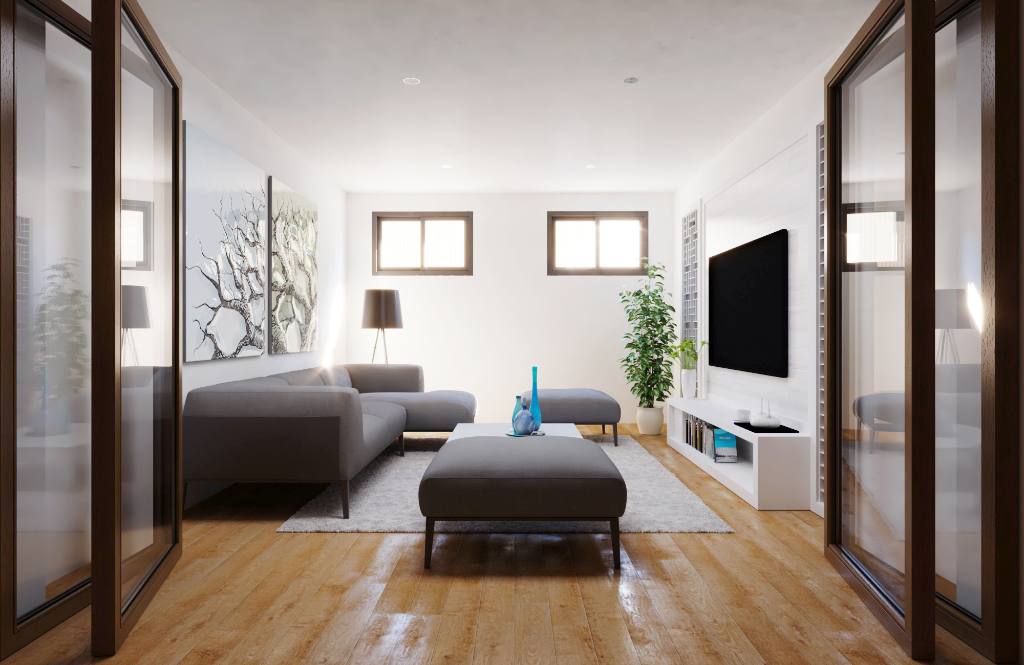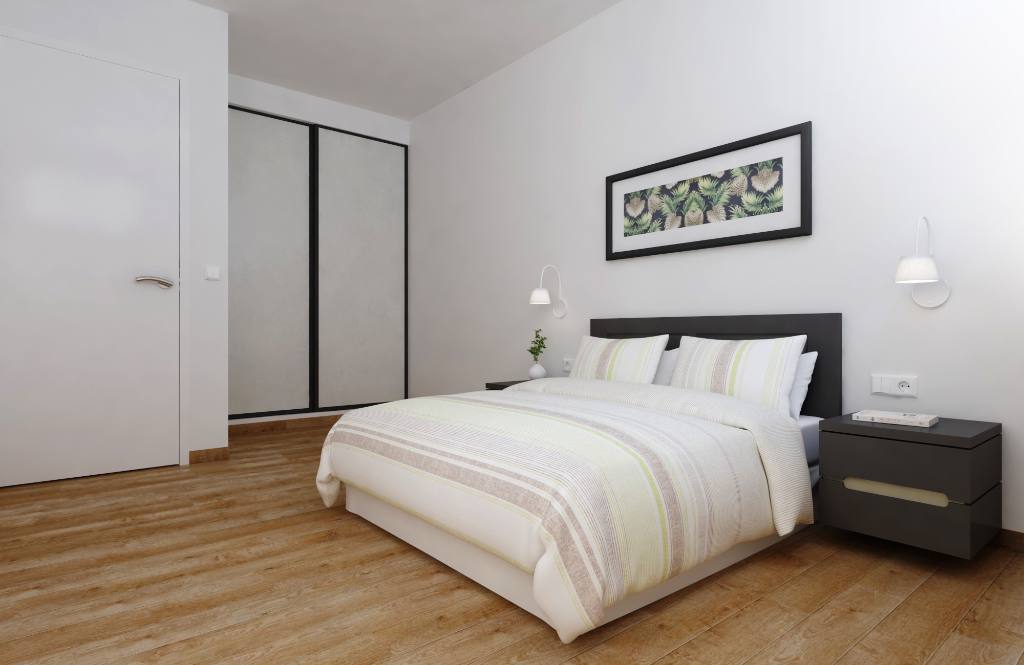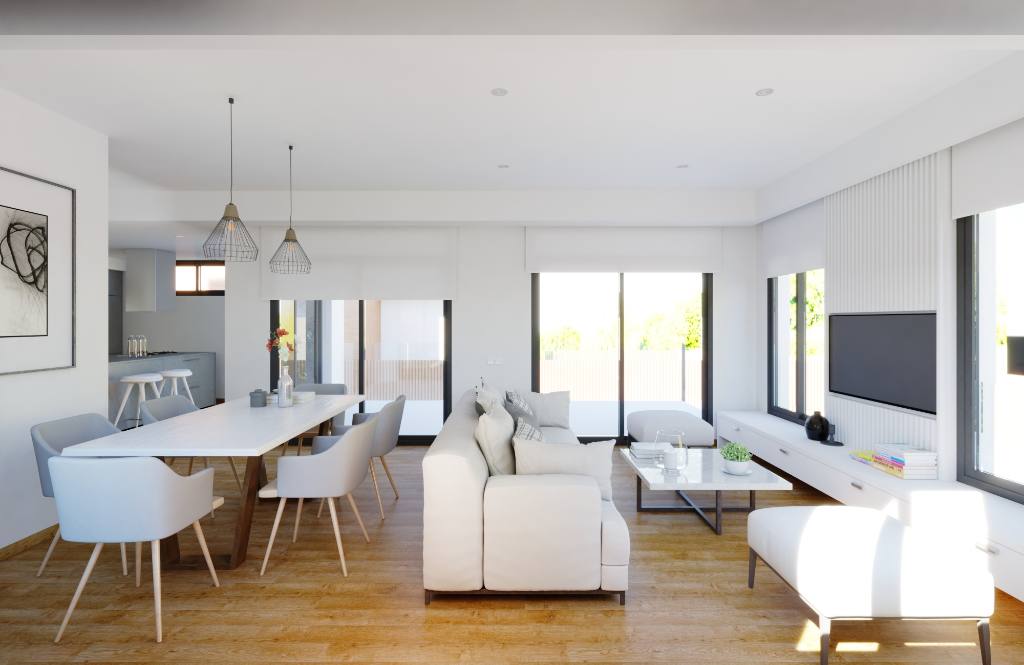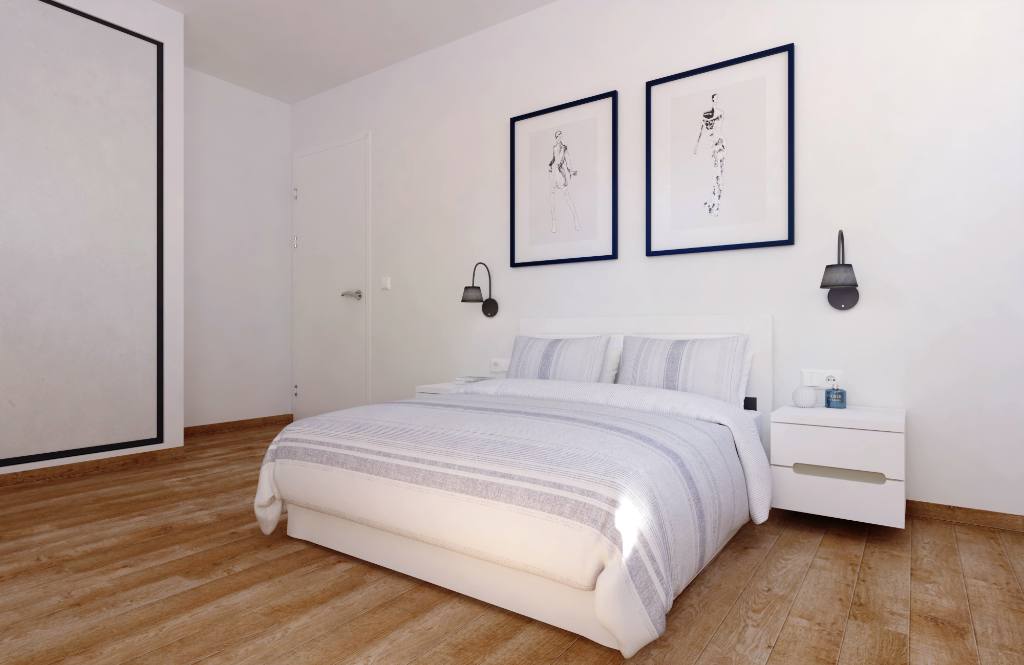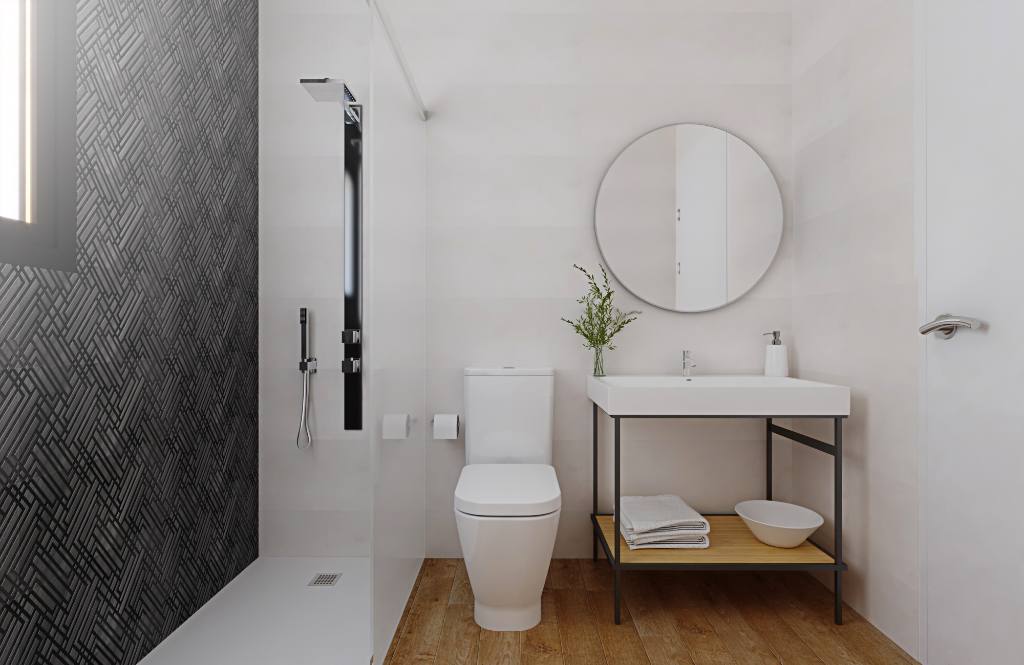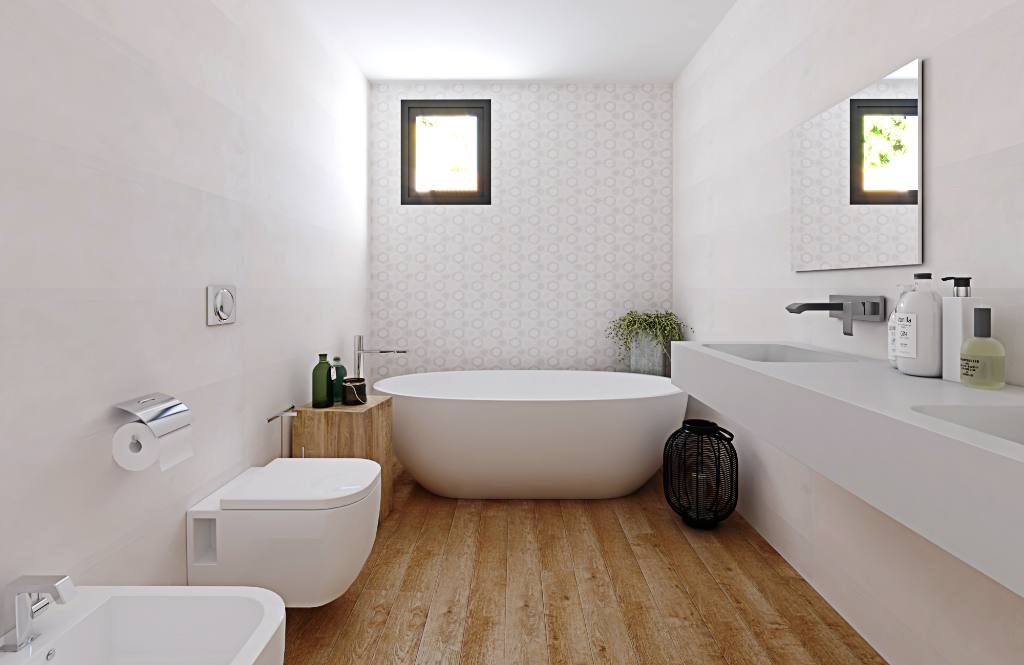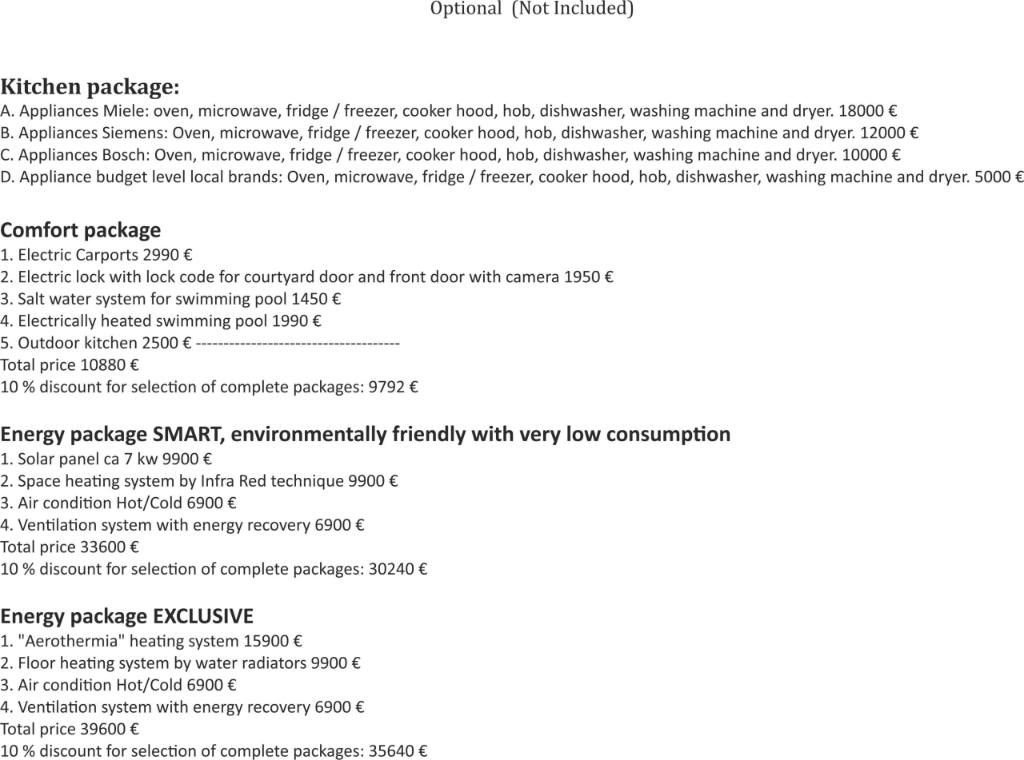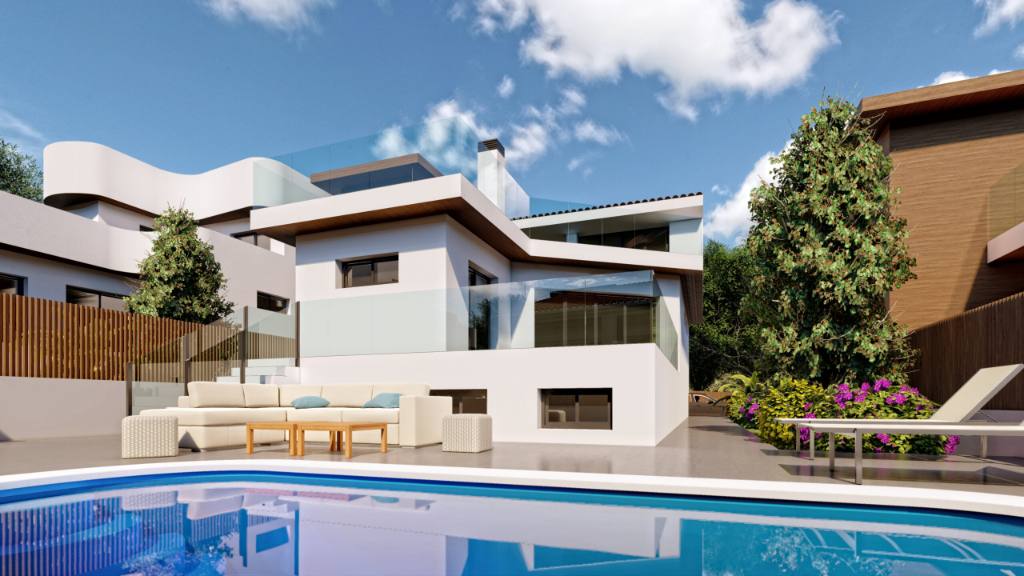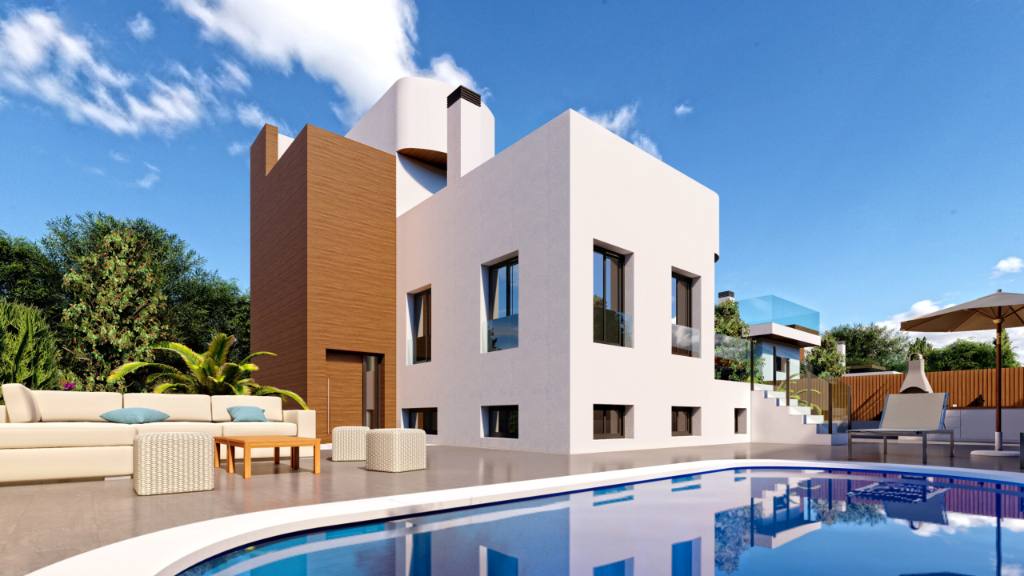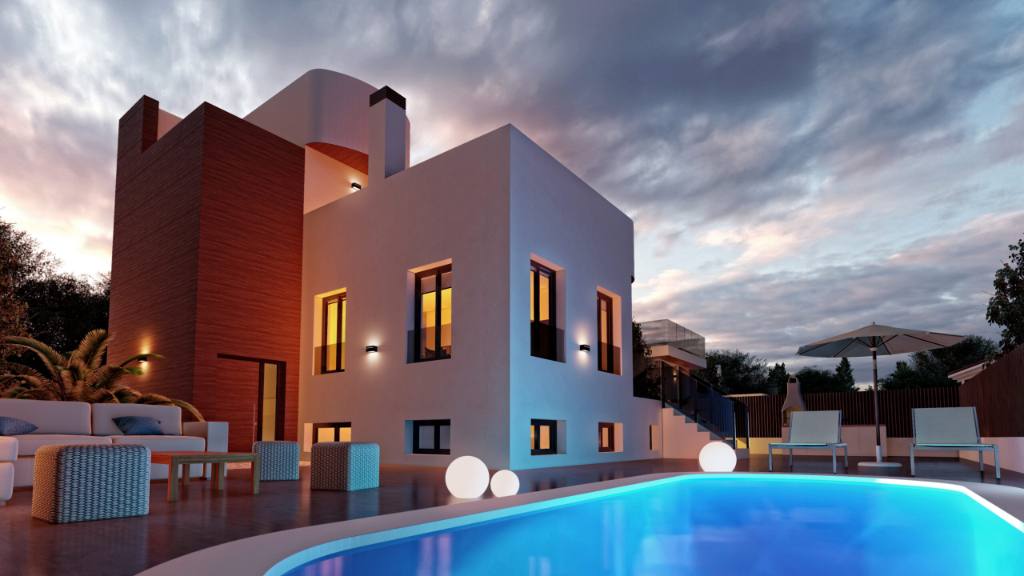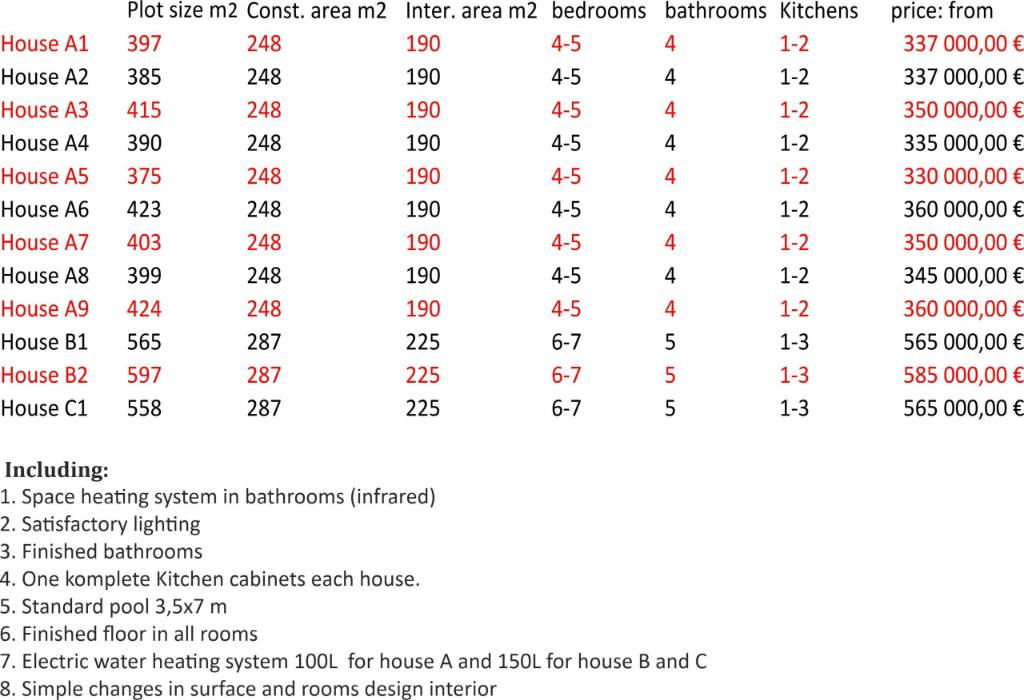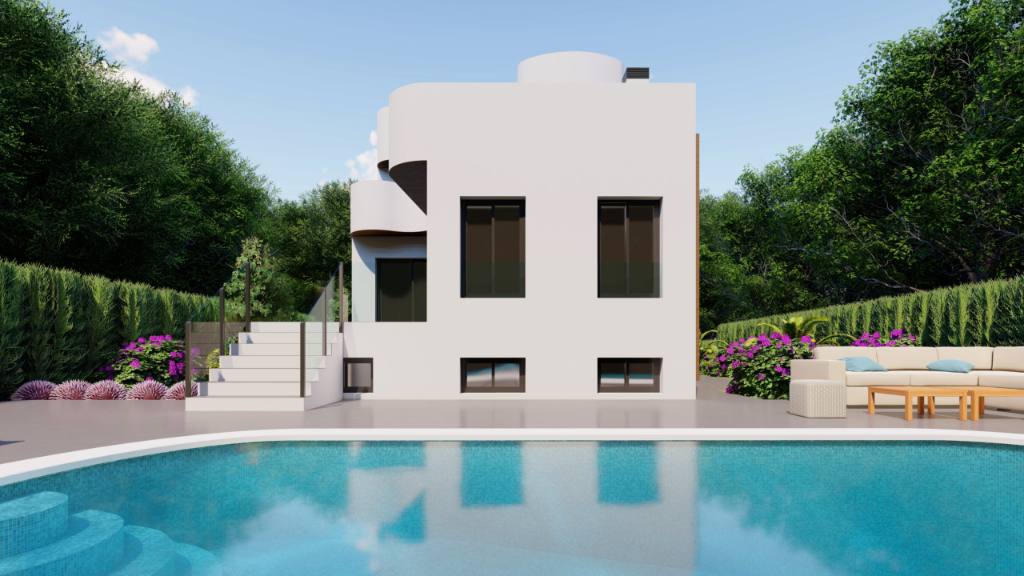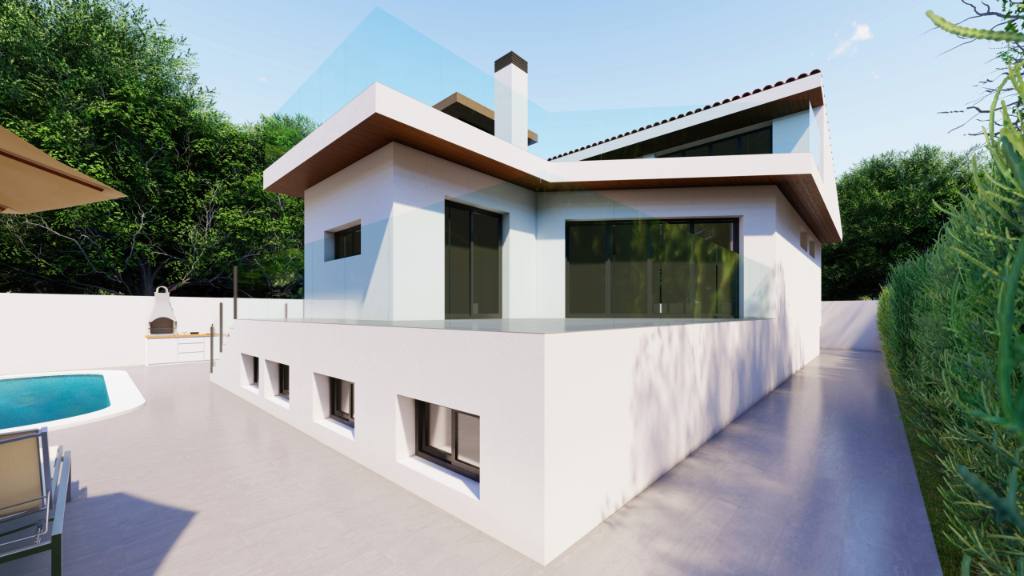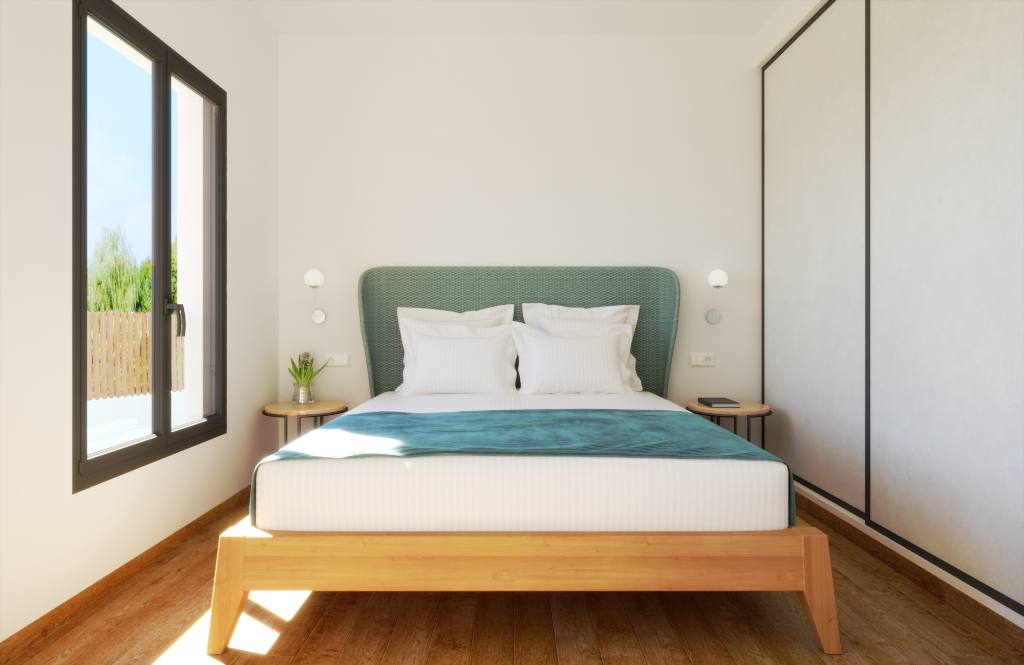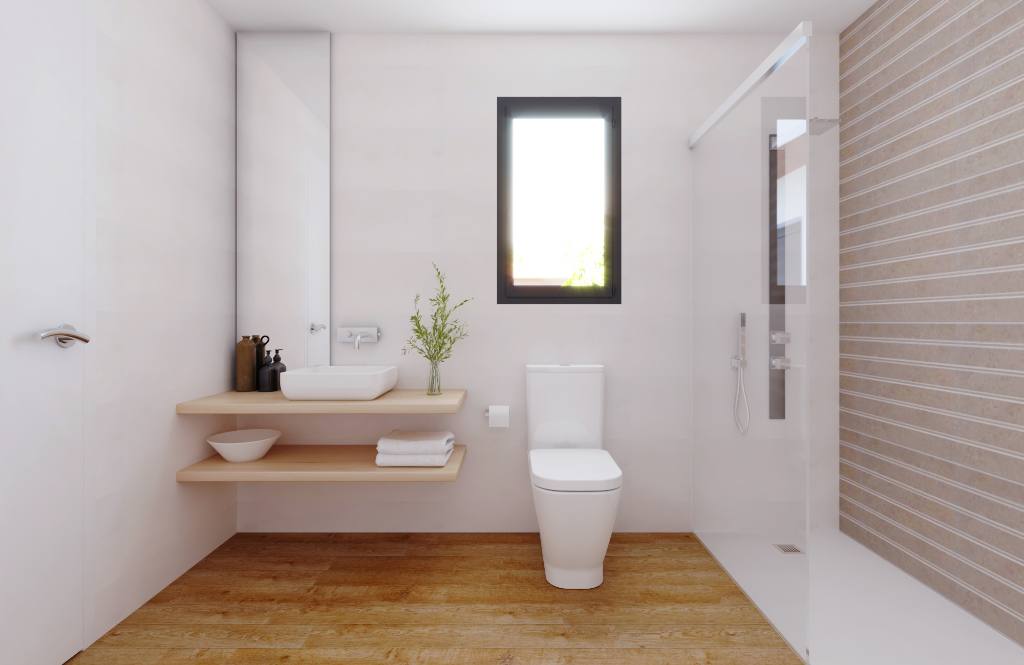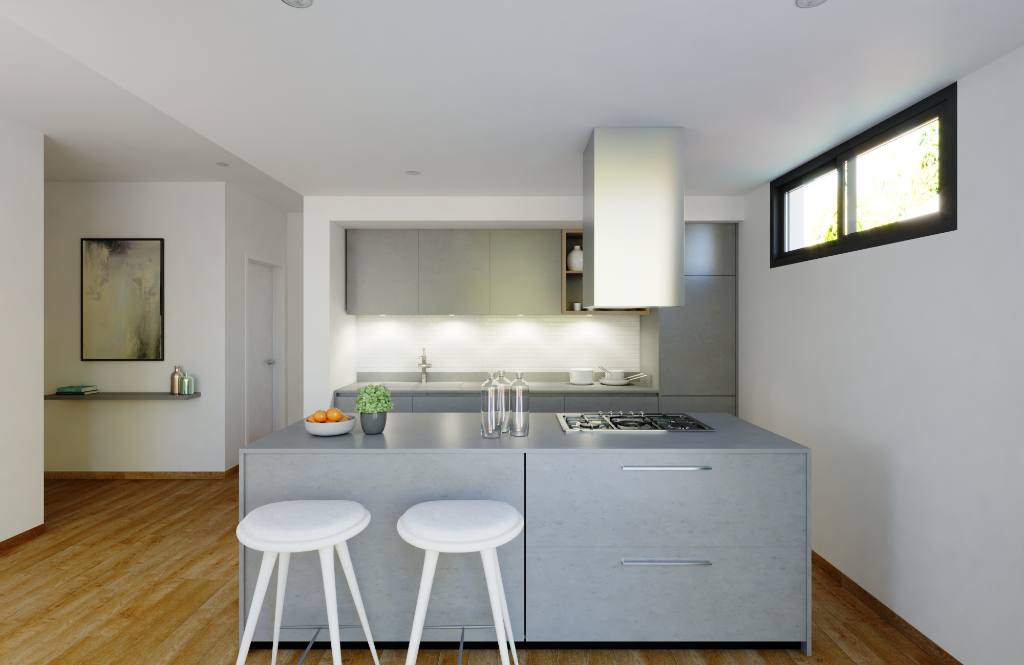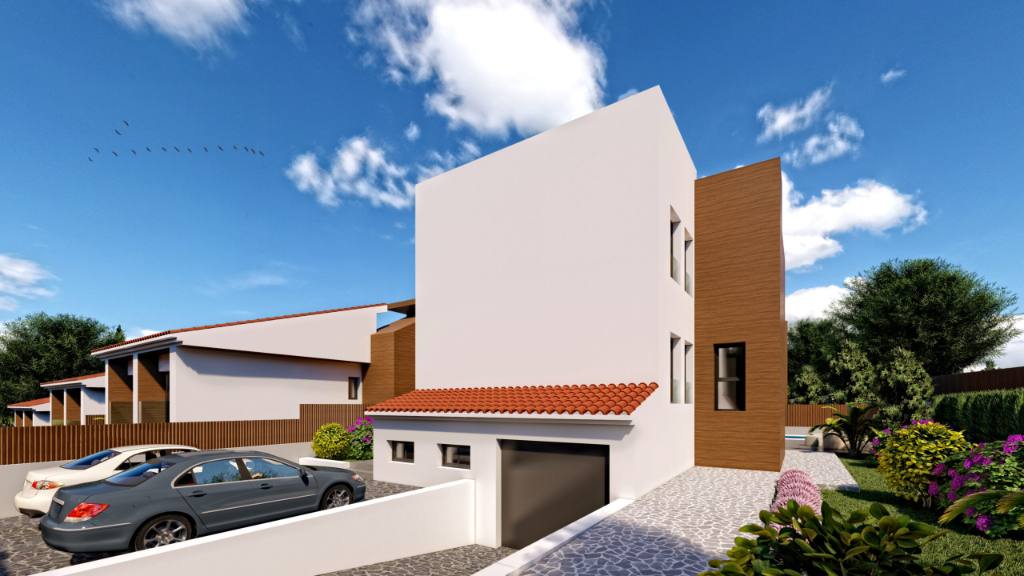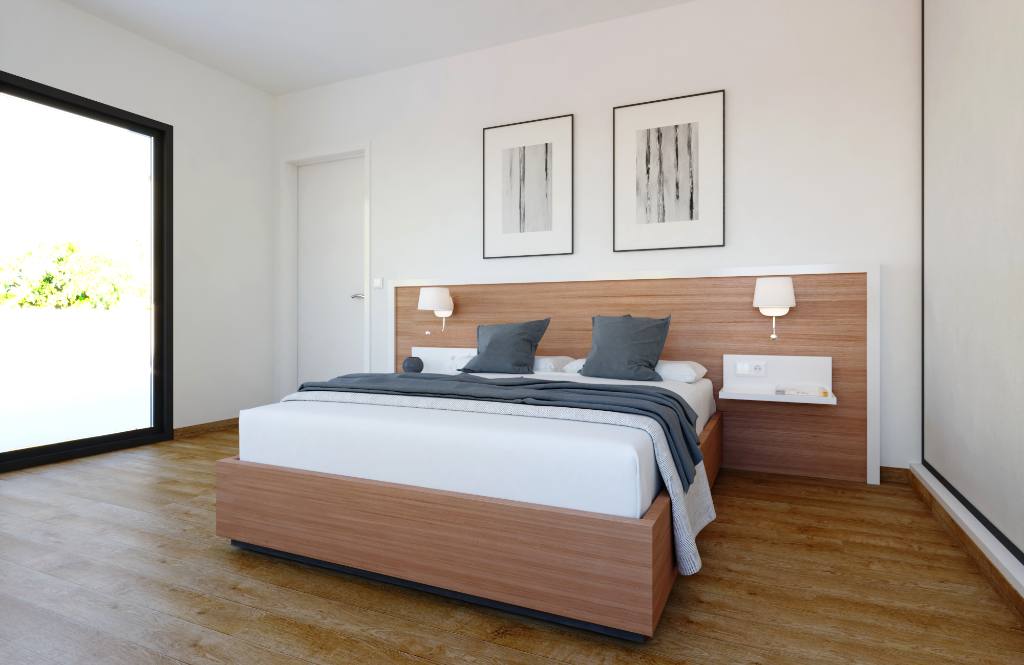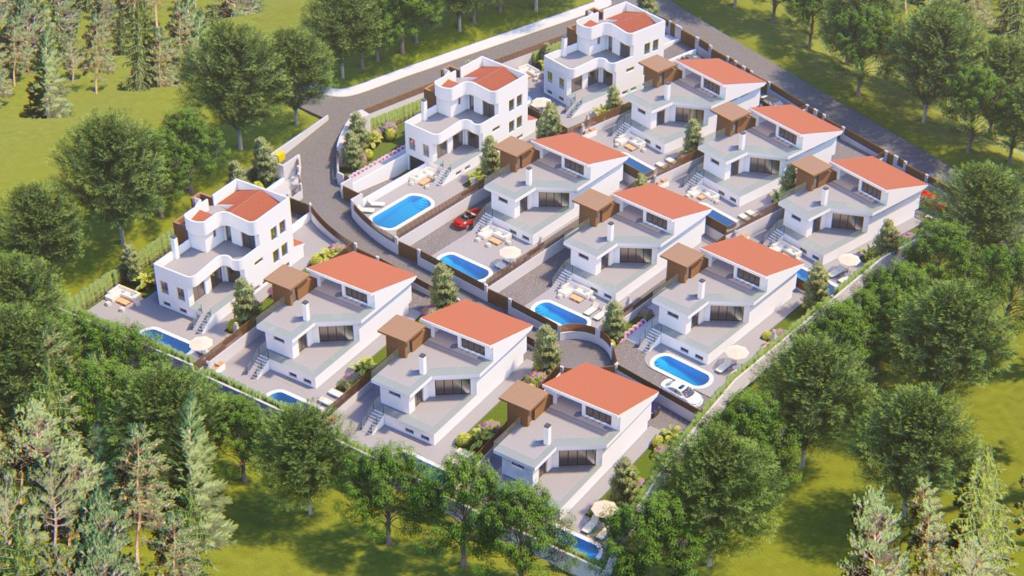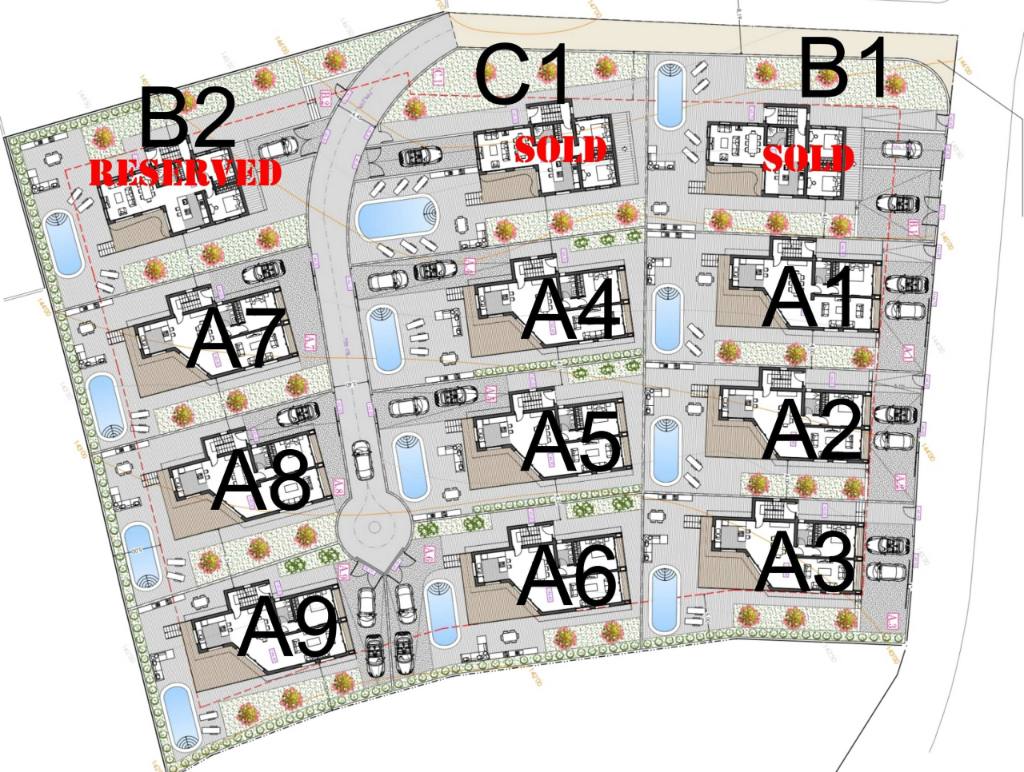 ---
Promotion under construction in a quiet area in La Nucia, with swimming pool and south faced orientation
Launch offer! Two of the 12 houses they are going to build are sold at a lower price (of €299,000), in exchange the buyers allows the developer to use the house as a demo house until the buyers enter to live. The houses are priced from €330,000, with different additional packages of kitchen appliances, and comfort.
Homes can be customized by homeowners to suit their lifestyle and individual requirements. The sky is the limit: outdoor barbecue and dining areas, relaxing corners, jacuzzi and much more.
Quality details: Low power consumption thanks to the solar panels, ventilation with heat exchanger, underfloor heating and air conditioning. Built in light concrete (YTONG), which makes the construction time much shorter!
Inspired by an innovative Scandinavian and minimalist design.
Unique style and contemporary architecture with elements of Avant Garde, it plays with different volumes of the facades, combines clean lines, geometric shapes and open plan design, uses the best modern and natural materials. It is worth mentioning separately the wide use of glass. Natural light that enters through large full-length windows and sliding floor-to-ceiling glass doors contributes to well-being, happiness and productivity, and maximizes the feeling of being in harmony with nature. Scandinavian standards and aesthetics marked by minimalism and functionality have been perfectly adapted to the Mediterranean lifestyle. creating a cozy, functional and comfortable atmosphere.
The modern open-plan concept on the ground floor seamlessly connects living and dining spaces with a spacious kitchen of the latest design, with a modern central island and high-quality appliances. All these areas lead to large terraces that offer the best of outdoor Mediterranean life.
CLOSETS
built in
KITCHEN
american kitchen , separate dining area
RESIDENCE
modern
EXPOSURE
south
GARDEN
covered terrace , green zones , privat
POOL
private , rectangular
RECREATION
sundeck
OTHER EXTERIOR
terrace
WINDOWS
thermo , double glazed
VIEWS
mountain views , swimming pool views
---
Searching for a property in Spain can be quite confusing. We can make the process easier for you, for no extra cost and no hidden fees. Through us you will have one agent who will navigate all of the property sites and agencies.
Homes are often listed at different agencies, even under different prices. Adresses are almost never given, making it time consuming to find locations. Very often home owners set their own price, based solely on estimates and personal opinions of worth. We will help you calculate the true value of the desired property,
taking into consideration location, plot size, construction quality and history of interest.
Since we live in the Costa Blanca area and have an office in the Alfaz town center, we have a wide array of contacts,and this grants us inside knowledge of housing prices.
Tell us what you are searching for, and you will get a full list of attractive properties which comply to your criteria.
Choose your dream home, and we will arrange viewings and submit your offers.
You will then receive professional help through lawyers and notaries we collaborate with.
We're always on the look out for 'great buys' to share with our customers.
Try us, it's free for the buyer and you won't be disappointed!
---
La Nucia is situated in a beautiful valley with fruittrees 3 km from the coast of Altea.
40% of the residents are foreigners, mainly from England, Holland, Germany and Norway.
Important urbanization are San Rafael, Barranco Hondo, Coloma, Bello Horizonte, Panorama and El Abaco.
The old town consists of clean and nicely maintained streets with colorful buildings. A craft market is held every Sunday in the old town, while the large market takes place in the streets behind the industrial area.
In recent years, there have been major investments in city beautification. They have built a new police station and health center, an impressive concert hall, and a state of the art sports facility, one of the largest in Europe
---
The listing information presented on this site is based upon information which casainfo considers reliable, but since it is offered by third parties to our agents (who in turn offer it to casainfo), casainfo cannot guarantee that it is accurate or complete. The information offered is subject to errors, omissions, price and other changes, or withdrawal without notice.
All dimensions are approximate and have not been verified by the seller and cannot be verified by casainfo. We recommend that you hire a professional, such as an architect, appraiser or civil engineer, to determine such dimensions.